Product Name:Rigid sheet wall protection
Specification
●Rigid Sheet Wall covering wall Protection is our most popular product. Built for superior impact resistance, Rigid Sheet keeps your walls protected and looking pristine for years to come. Available in rigid vinyl or PETG for a sustainable alternative.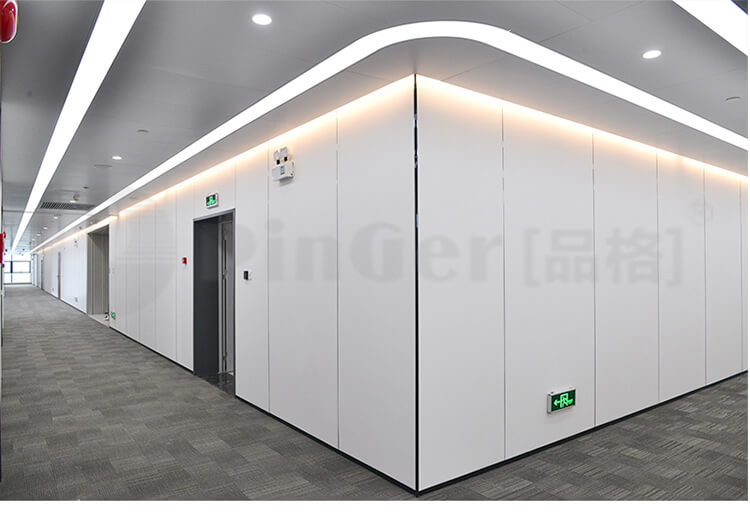 Material:
Pinger Wall Panels Information
●Thickness:1mm 1.2mm 1.5mm 2mm 2.5mm 3mm
●Size:
Solid color:1.22*2.8m/sheet,1.22*2.44m/sheet
wood color:1.18*2.8m/sheet,1.18*2.44m/sheet
●Length can be cutted as your request
●Surface Finished:Coarse Texture
●Color is rich:Can do OEM color as your request
Applicable Places:Hospital,Hotel,Airport,High-end Office Building,High-end Vila,Kindergarten, School,Sport Hall,Factory,Plane,High-speed Train,Loose Pulley,Public Place and soon.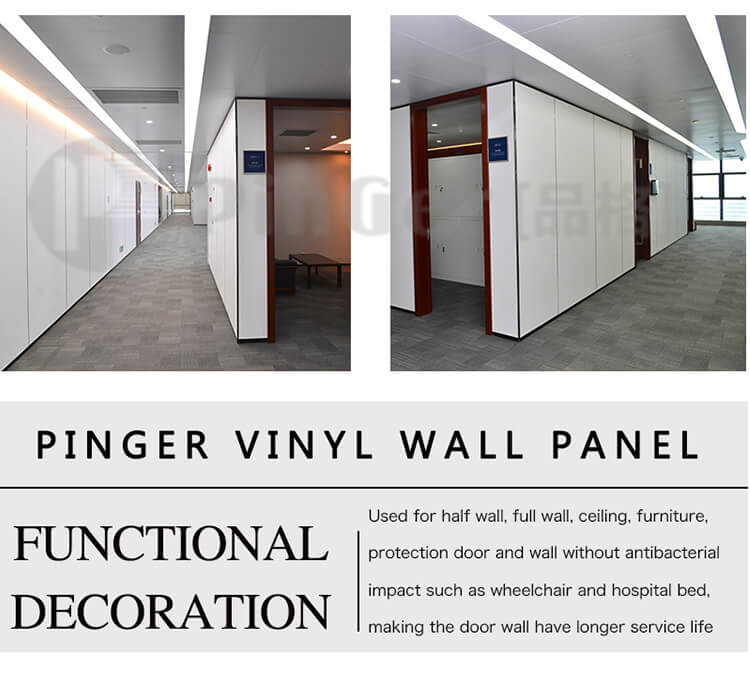 Pinger Wall Panel Technical Data And Feature
●Resistant to certain bacterial & fungal growth & Mould Proof (ASTM G 21-15) .
●Class A fire and smoke rating. (per ASTM E84-17)
●Class B fire and smoke rating (per GB8624-2012)
●Horizontal Burning (per UL94HB)
●Chemical And Corrosion resistant (per ASTM D 543-14/ASTM D2240-15/ASTMD638-14) .
●Impact resistant (per ASTM D256-10el And GB/T 14153-1993) .
●TVOC (per CA CDPH 01350-voc )
●Color Difference (per SAEJ1545-2005)
●Color Stainning (per EN423:2001)
●Phthalate Test (per SGS)
●Formaldehyde (per CA CDPH 01350-voc And GB/T 18580-2017)
●Heavy Metal Test (per CA65)


Installation Instruction –Pinger Rigid Vinyl Wall Sheet
●Installation Process
1.Scrape the wall surface,leveling putty(self-leveling and concrete)
2.Measure the size fo the wall with a tape measure.
3.Cut Pinger Wall Panels according to its size.
4.Brush adhesive.
5.Waiting 20-30 minutes(according to the actual temperature).
6.Stick the Pinger Wall Panels on the wall.
7.Rolling with a roller to exhaust the gas between the wall and the panels.

Pinger wall panel installation
●Pinger Wall Panel Accessories
●Pinger Wall Panel Accessories
1. Aluminum Trim Pieces
2. Solid Color Trim Pieces
3. Filling Sealant Fitting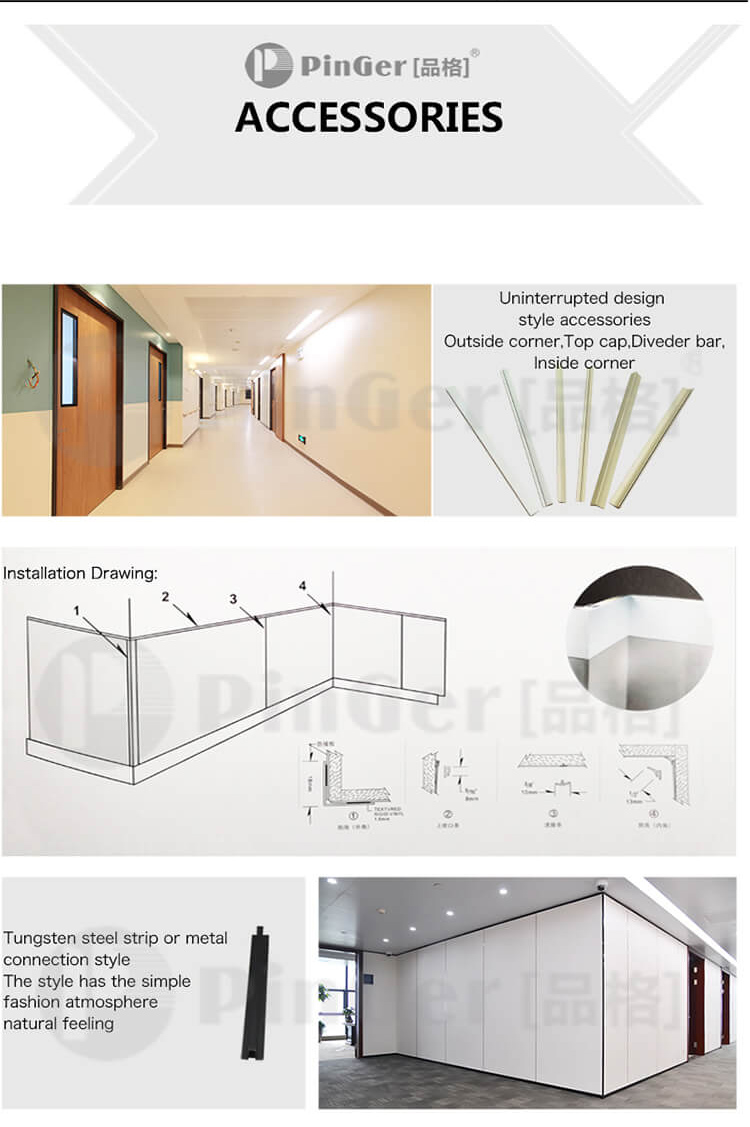 Applications :
●High-traffic and high-impact areas . cleaning room,Corridors . Classrooms . Patient/resident rooms . Conference rooms . Back of house . Columns Benefits . Endless design options allows for coordination within any interior design scheme . Durable.
●Pinger keeps interior protected and looking good
●Pinger color is integral throughout, helping reduce discoloration caused by scratching Building Segments . Aviation & Transportation . Education . Healthcare . Hospitality . Office & Mixed Use . Retail . Senior Living . Sports & Entertainment
Pinger Project History
●Pinger now owns dozens of national inventions and new practical patents. It has passed third-party certifications from ISO9001 quality system certification, ISO14001 environmental monitoring system certification, EU CE certification, and Europe and the United States SGS international testing certification.
● Pinger wall panel and wall protection system products are in the leading position among similar products. We not only have a stable market share in China, but also sell products in more than 100 countries and regions in the world, and occupy a certain market share in the international market.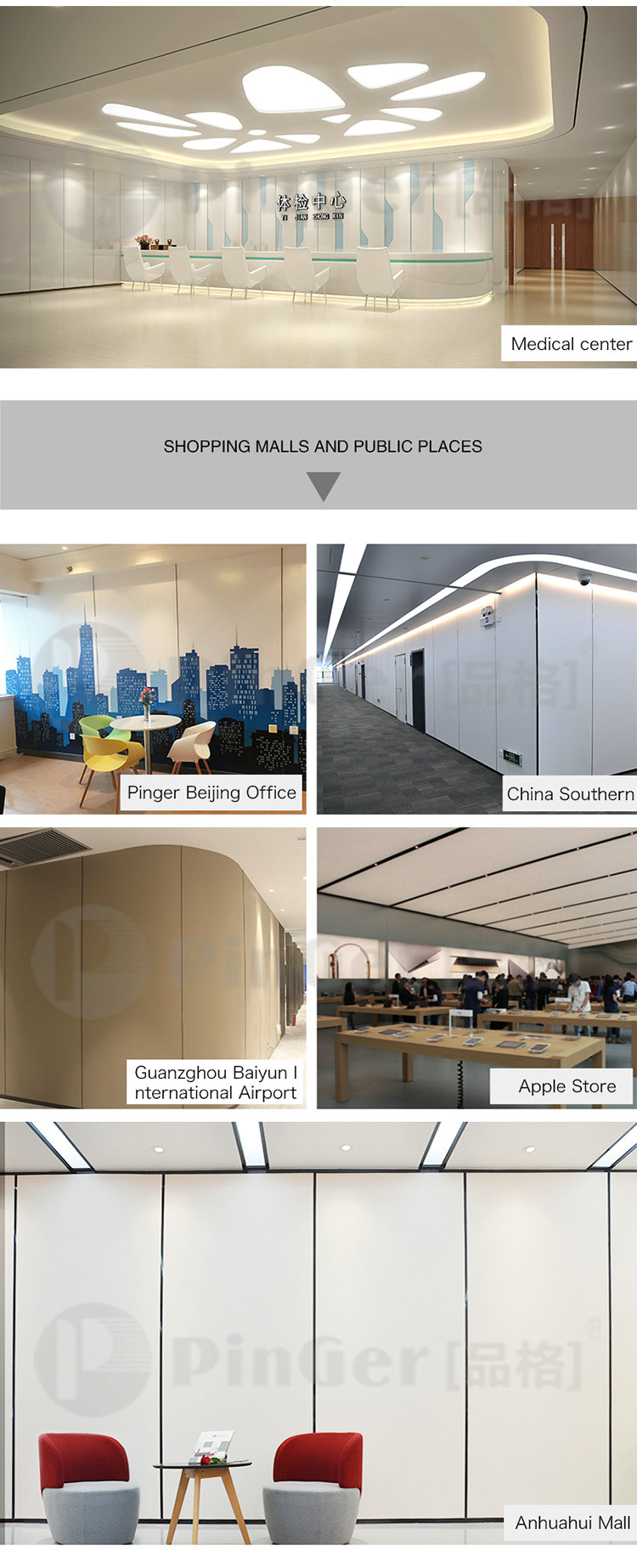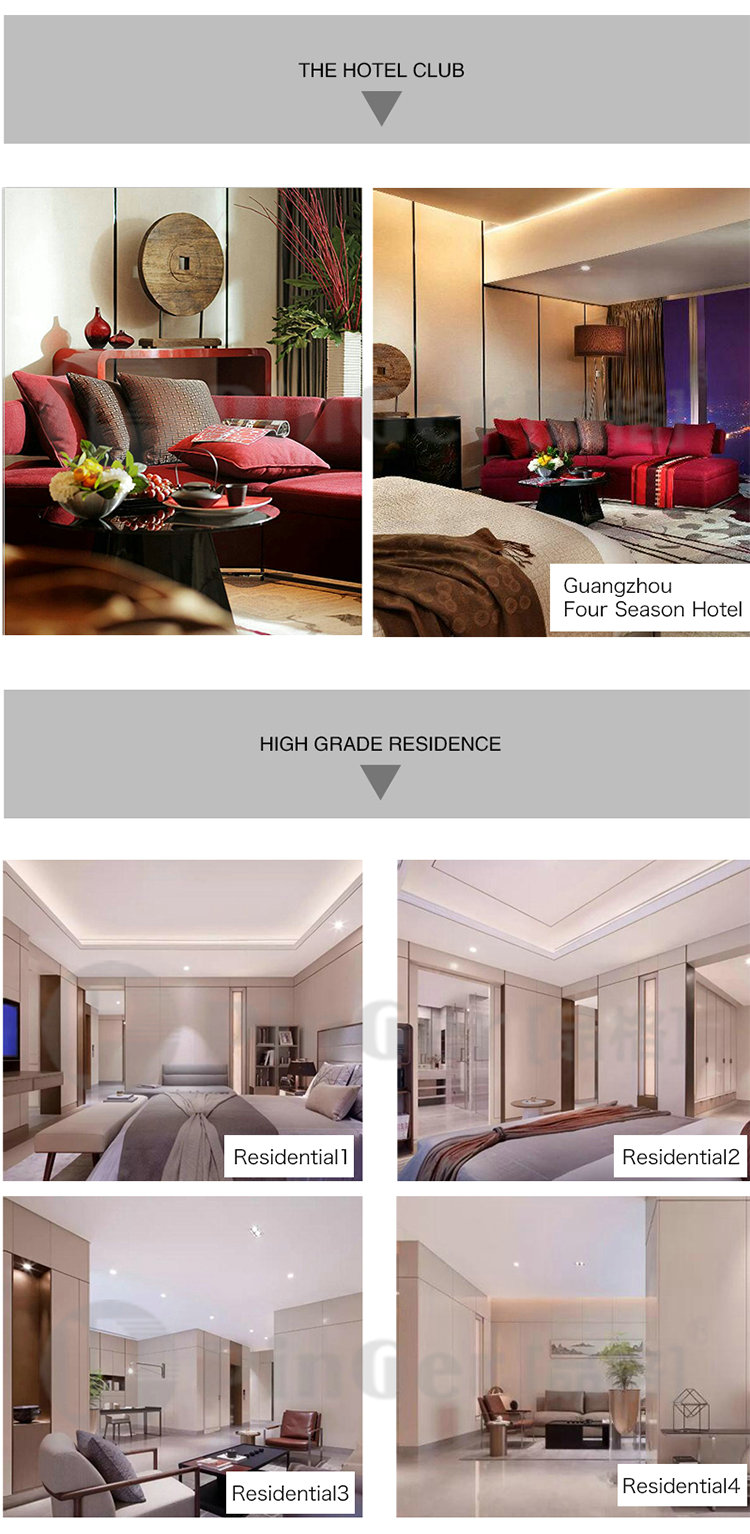 CARE INSTRUCTIONS
Cleaning And Maintenance Requirements

Visitor folw rate

cleaning and maintenance

Stain processing

Privte room

one time in one year

Require time

Public place or corrider

two or three times in one year

Require time

Main channel or main entry door

one time lin one month

Require time

Clean-up and Maintenance Instructions
●Daily cleaning and maintenance ,it can be used to clean the dust layer with a clean cloth
●If there are a few stains: footprints,tea marks,etc,use a clean cloth to wipe
●If the stain is not timely treatment,stay too long,use a clean cloth and neutral cleaner to wipe
●Use dishcloth to add warm warm water or cleaner to wipe, need to use clean dry dishcloth to wipe Water mark.
Cleaning Tool Selection
●Clothes: clean clothes or scouring pad
●Detergent: Use a neutral detergent or alcohol. Special reminder: oily (paint) stains trace is more difficult to remove, so the product can be made spray painting to decorate the wall, such as oil (paint class) after the spray painting to remove and replace as a block wallboard. (Oily pen wants to wipe, usable pure alcohol or alcohol adds water to scrub
Pinger Packing