Product Name:Aluminum Toilet Barrier Free Handrail
●We can make any length as your requirements.
●GB001 is with stain surface which can clean easily.
●GB001 can use with other grab bars to match a perfect security system for the toilets & washing rooms.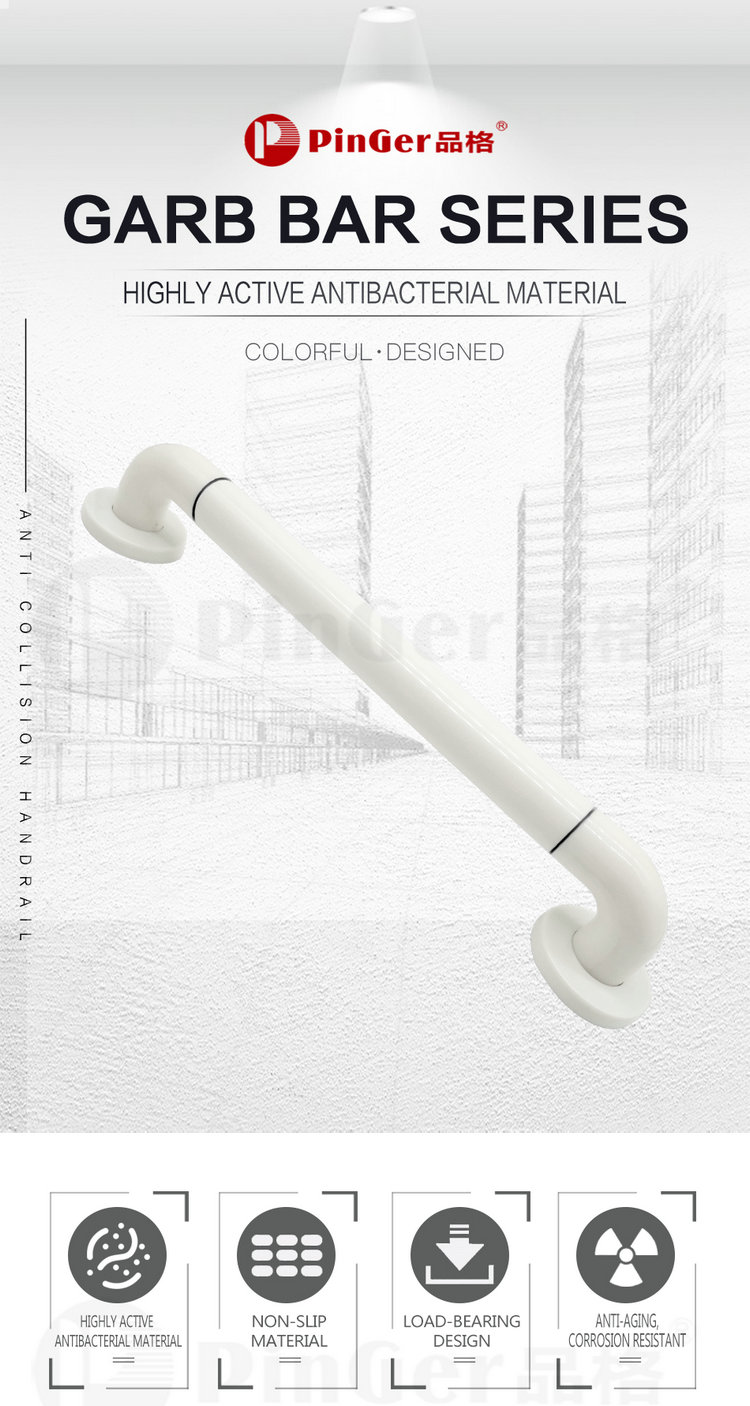 TECHNOLOGY DATA
Brand
PinGer
Product No
GB001
Material
Nylon tube thickness:4mm,Aluminum:±1.5mm
Size
Can be made straight,U-shaped,L-shaped,seat,etc.,size standard size,can also be done according to customer size
Accessories
Countersunk head self tapping screw 6*60mm,6 PCT rubber
Scope of application
Hospital,nursing home,restaurant, hotel,school,kindergarten and other public places.
Color
White,yellow,or can be made according to customer requirements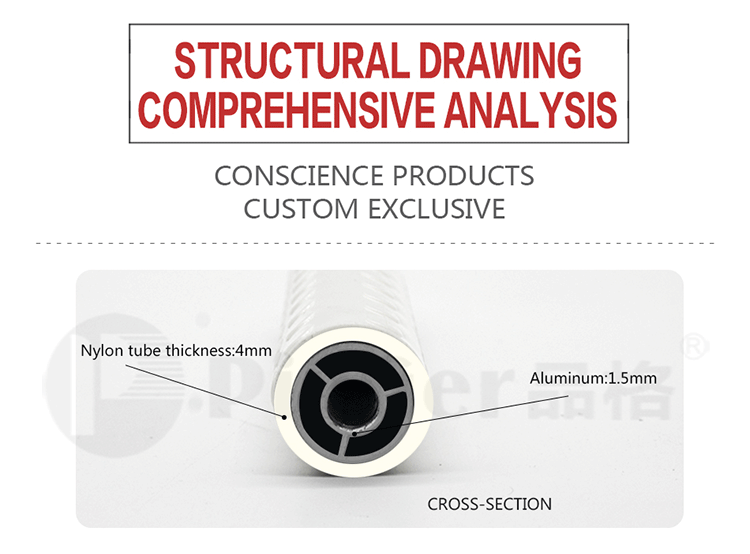 PRODUCT CHARACTERISTICS
1、Antibacterial Environmental Protection
Strong antibacterial and antifungal,suppresses the growth of fungi on the surface of materials Nylon material that does not contain lead and any other metals and harms human health,is environmentally friendly and can be recycled.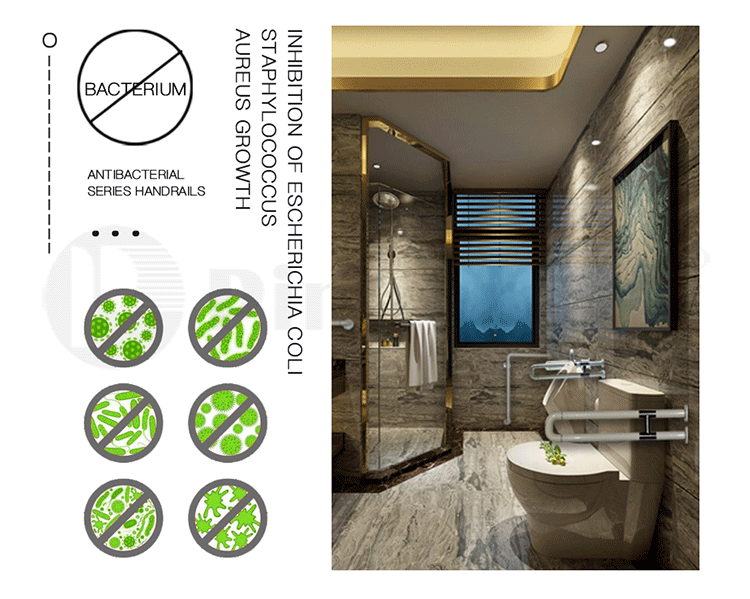 2、Non-Slip Materia BARRIER-FREE HANDRAILS
With non-slip granule design for a firm grip,comfortable grip,warmth and safety.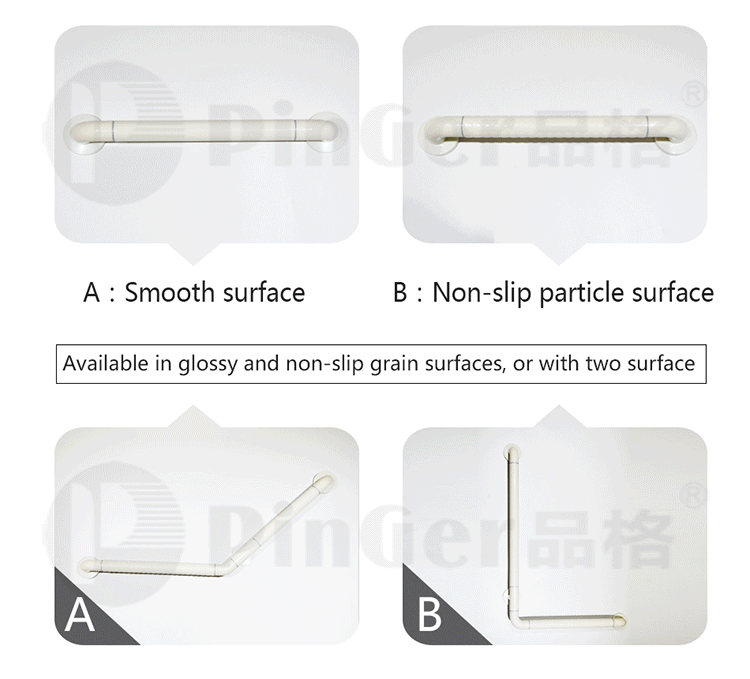 3、Load-Bearing Design BARRIER-FREE HANDRAILS
The outside nylon tube diameter is 35*3.5mm,retainer aluminum tube diameter is 28*1.5mm The combination of aluminum alloy tube and stainless steel tube is not easy to rust,and the design is tight and can be used for along time.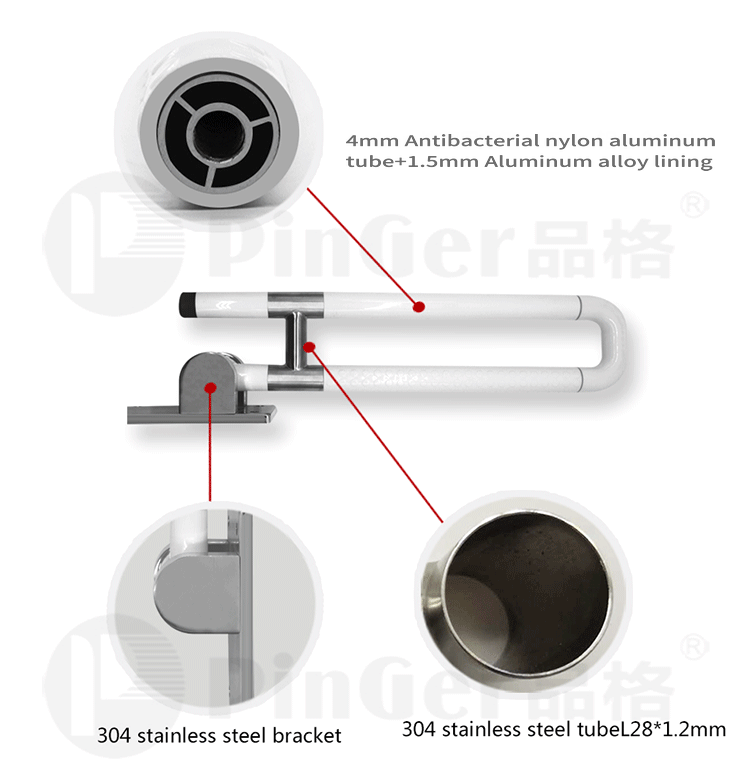 4、Anti-Aging Corrosion Resistant BARRIER-FREE HANDRAILS
Anti-aging,long service life,chemical resistance,strong corrosive,no rust,suitable for wet space,antistatic,wear resistant.